Unmatched Promotion and Distribution.
Access our network of thousands of nonprofits supporting private schools, major universities, research institutes, museums, environmental, health and human services, youth development, alumni associations, and more. We verify each nonprofit's 501(c) IRS status when nonprofits apply for their accounts. You'll enjoy automated promotion to your ideal audience. You've just discovered an efficient way to build your "brand halo" and generate incremental revenue. See the "OneSpare Advantage".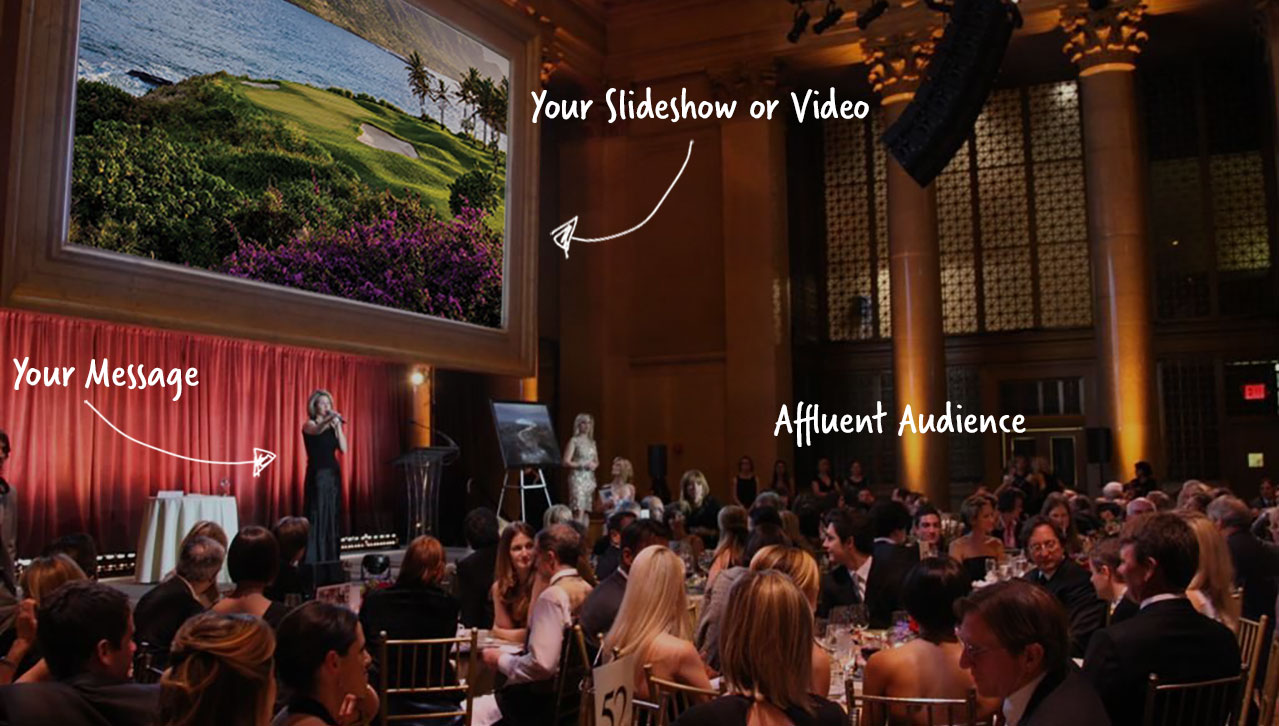 Your video or slideshow on the big screen
Demand created by the "cause"
Auctioneer delivers your message
Significant lead generation opportunity
An ideal audience for your experiences
Promote Your Business
Your business is automatically promoted at fundraising events. We provide them with a full color flyer featuring photos, your logo, and company details. You'll control exactly how they promote your business to their supporters.
Save Time / Save Money
Fully automated. You decide how many certificates per year that you would like to issue. You decide on certificate details and restrictions, and we handle the rest. When a charity asks you for a donation, you now have an easy answer for them. No more spending time preparing expensive promotional packages or printing certificates.
Increase Revenue
Set up your certificates so that they automatically fill slow periods (that would ordinarily go unfilled). You can specify specific periods and you can collect a meaningful portion of the revenue if you choose to do so. You're in full control.